北京旭澤醫藥科技有限公司前身為北京燕峰晨醫藥科技發展有限公司,總部設于北京,自2004年正式成立,主營業務為藥品研發及注冊申報服務,采取委托加工合作方式,取得藥品批件進行全國性市場銷售。我公司同時尋覓志同道合、優勢互補的合作伙伴共謀發展。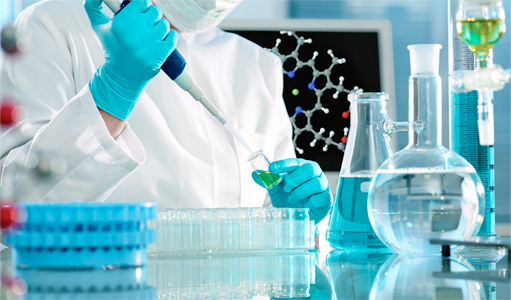 旭澤堅持"質量與高效并重"原則,選擇擁有廣闊市場前景、有一定核心技術和注冊難度的藥品進行立項研發,因此具備較強的抗風險能力。我公司專注于藥政法規、藥品注冊咨詢服務,包括國內及國際注冊代理咨詢服務。目前國內已申報原料5個、制劑9個,在研品種8個。另代理國際注冊品種24個,其中進口原料藥5個,進口輔料注冊2個,進口制劑17個。我公司在密切跟蹤國內外藥政法規動態與技術發展的基礎上,竭誠為客戶提供專業的服務。
根據公司戰略目標,將通過生產經營與資本運營并舉,采用收購兼并、參股控股等形式,有計劃、有步驟、積極穩妥地實現公司的可持續發展。
Xuze Pharmaceutical Technology Co., Ltd. formerly known as Yanfengchen Pharma, is headquartered in Beijing and was formally established in 2004. Its main business is drug research and registration application services. It takes the entrusted processing cooperation to obtain drug approvals and sales in the national market. At the same time, our company looks for like-minded and complementary partners to seek common development.
Xuze adheres to the principle of "quality and efficiency", and selects drugs with broad market prospects, certain core technologies, and registration difficulties to carry out research and development projects, therefore has strong resistance to risks. Our company focuses on drug and regulatory compliance, drug registration consulting services, including domestic and international registered agent consulting services. At present, there are 5 declared raw materials and 9 preparations in China, and 8 varieties are researching. Another agent is 24 international registered products, including 5 imported raw material medicines, 2 registered importing materials, and 17 imported preparations. Our company is dedicated to providing professional services to our customers on the basis of closely tracking the dynamics of domestic and international drug laws and regulations and technological development.
Xuze has cooperated with Suzhou Tianma Pharma Ltd., Jiangxi Pharma Ltd., Nanchang Hongyi Pharma Ltd and Shanghai Pharmaceutical Group for many years to provide technical support, regulatory and policy training. It has long-term and in-depth project cooperation with Sihuan Pharma group as well as its subsidiaries.
According to the company's strategic objectives, it will adopt the form of mergers and acquisitions, equity participation, and other forms through production and operation and capital operations. It will implement plans and steps and actively and steadily realize the company's sustainable development.
Guohua Zhu, President and Founder of Xuze, graduated from Capital Medical University in 1993, worked at the Cancer Hospital of the Chinese Academy of Medical Sciences after graduation, worked as a salesman at Johnson & Johnson Medical Devices Co., Ltd. In 1997, and founded Beijing Yanfengchen Pharma in 2004. Chairman of the company; On March 30, 2012, Xuze Pharmaceutical Technology Co., Ltd.was established and served as the chairman of the company.